FRUIT PIZZA – It's a meal, it's a snack!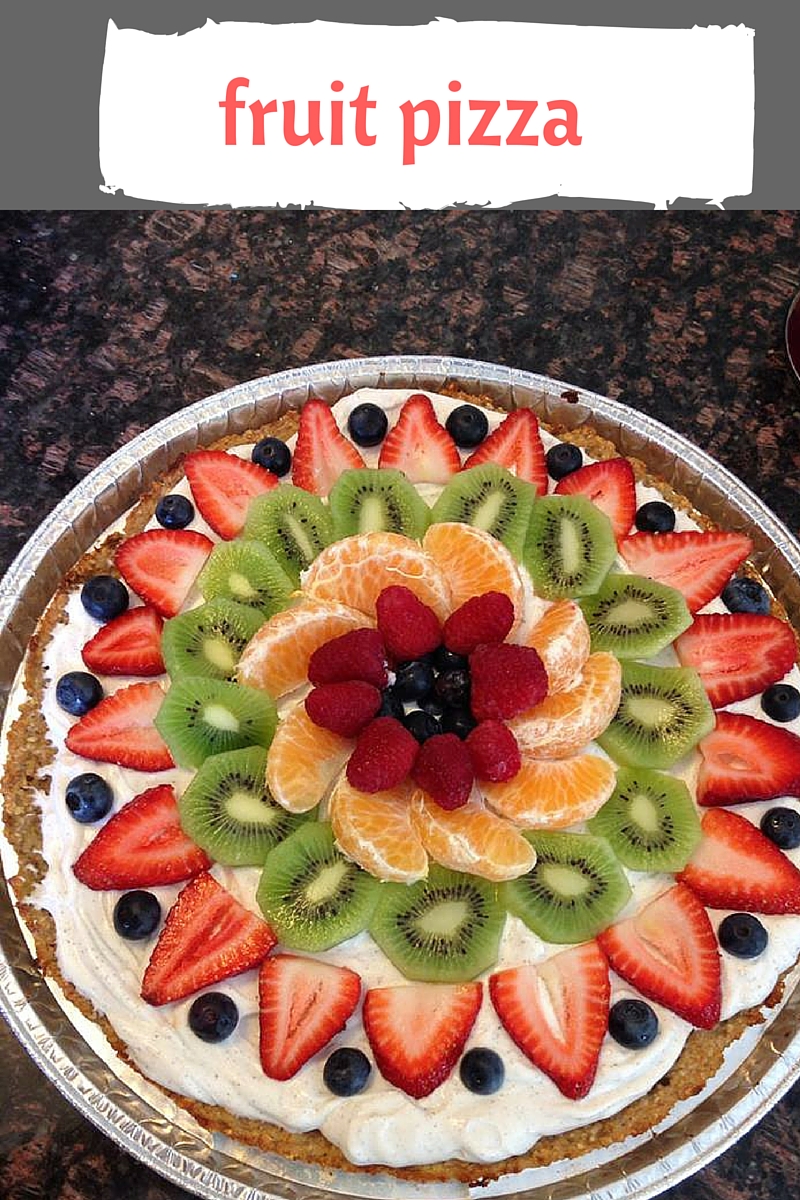 Try serving this gorgeous and delicious and HEALTHY fruit pizza at your next gathering.
My daughter always sends me pix of healthy foods from buzzfeed and asks me to make them. This one is a winner. Move over pancakes, this can even be served at a brunch. It's gorgeous!

What you need:
Oatmeal Cookie:
1½ Cups of Oats (I use GF wheat free oats)
⅓ Cup of Almond Flour
3 Tablespoons of Maple syrup
3 Ripe, Mashed Bananas
Fruit Dip:
1 (32 ounce) container Organic Vanilla Yogurt
1 (8 ounce) container Truwhip
3 packets of dry instant GoBio vanilla pudding
Fruit:
Strawberries
Blueberries
Raspberries
Bananas
Oranges
Kiwi
Any Other Fruits That You Like!

What you do:
Combine: Oatmeal, Mashed Bananas, Almond Flour, Maple syrup
Spread evenly on a pizza pan and bake at 375 for 20-25 minutes. The cookie should not be undercooked so watch it the last 5 – 10 minutes and add a few if needed.
While the cookie is baking combine the ingredients for the fruit dip. Let the Truwhip get to room temperature so that your dip is a smooth consistency.
Spread dip on cooled off cookie.
Top with your choice of fruit. If you want to make a design start from the outside first.

Serves: 8

Planning a special brunch? Here are some other healthy and beautiful additions for your table (and your tummy)!
(click post for link to Berry Banana Crunch Baked Oatmeal and Coconut Yogurt Parfaits)
https://bonniewisener.com/berry-banana-crunch-baked-oatmeal/
PS – Join my private facebook group for exclusive access to daily nutrition tips, weekly challenges and FREE downloadable resources like my 'Snack Attack' list of over 40 clean eating snacks!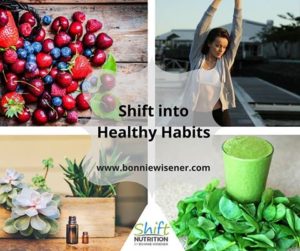 Click link below to join today!