FREE 7 DAY SHIFT INTO HEALTHY HABITS CHALLENGE! -SEPTEMBER 11-17, 2017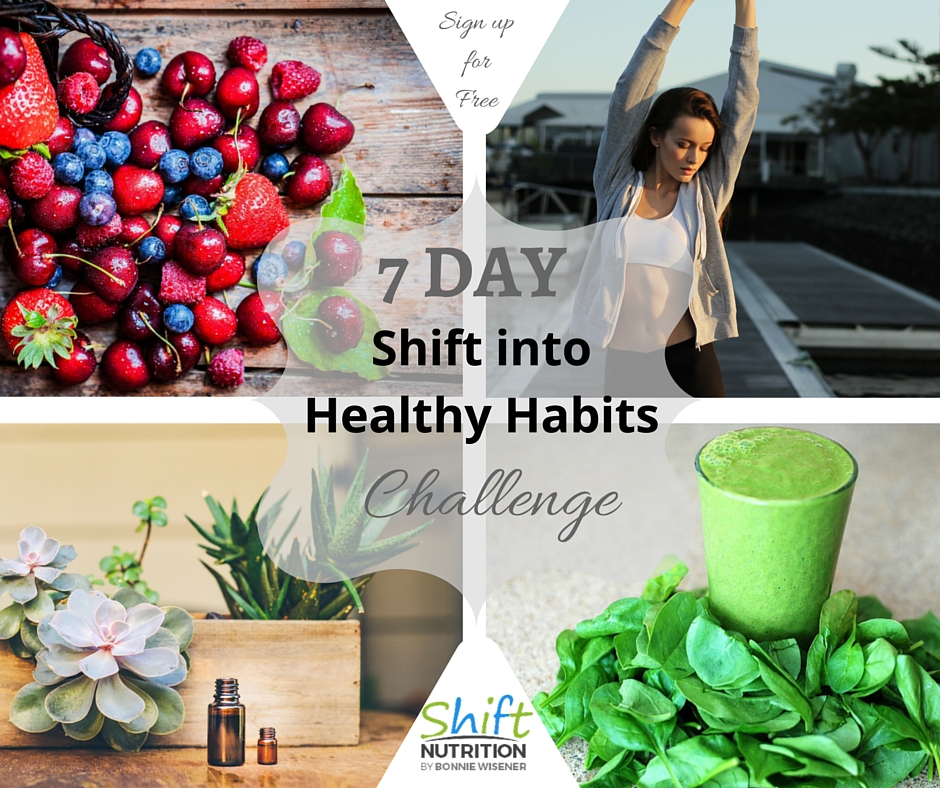 I am super excited about my upcoming free program, the "7 day Shift Into Healthy Habits Challenge". I am looking forward to connecting with people who are motivated to move their life forward, and take steps to improve their health-inch by inch.
Getting healthy doesn't have to be complicated, but knowing where to start can be overwhelming these days. There is a lot of "eat this, don't eat that / do this, don't do that" advice out there in internet-land.
Whether we are dealing with a weight issue, or a chronic illness, the circumstances leading up to this point, did not happen overnight. The solution will also take some time.
I don't expect people to change their habits in 7 short days. However, in 7 short days, I can teach you what steps you need to take to begin to develop healthy habits that will:
kick-start a weight loss initiative
pump up your energy levels
improve your sleep
strengthen your immune system
reduce symptoms of chronic disease
This FREE 7-Day Challenge Will Help You Kick-Start Your Weight Loss Goals and Feel Your Best… No Matter How Busy You Are or How Many Times You've Failed in the Past!
I will be there every step of the way, providing information and guidance, motivation and support.
CLICK THE LINK BELOW FOR MORE INFO AND TO REGISTER TODAY!
Sign up to reserve your spot! I look forward to working with you, beginning on Monday,September 11th!