My Favourite Loaded Toast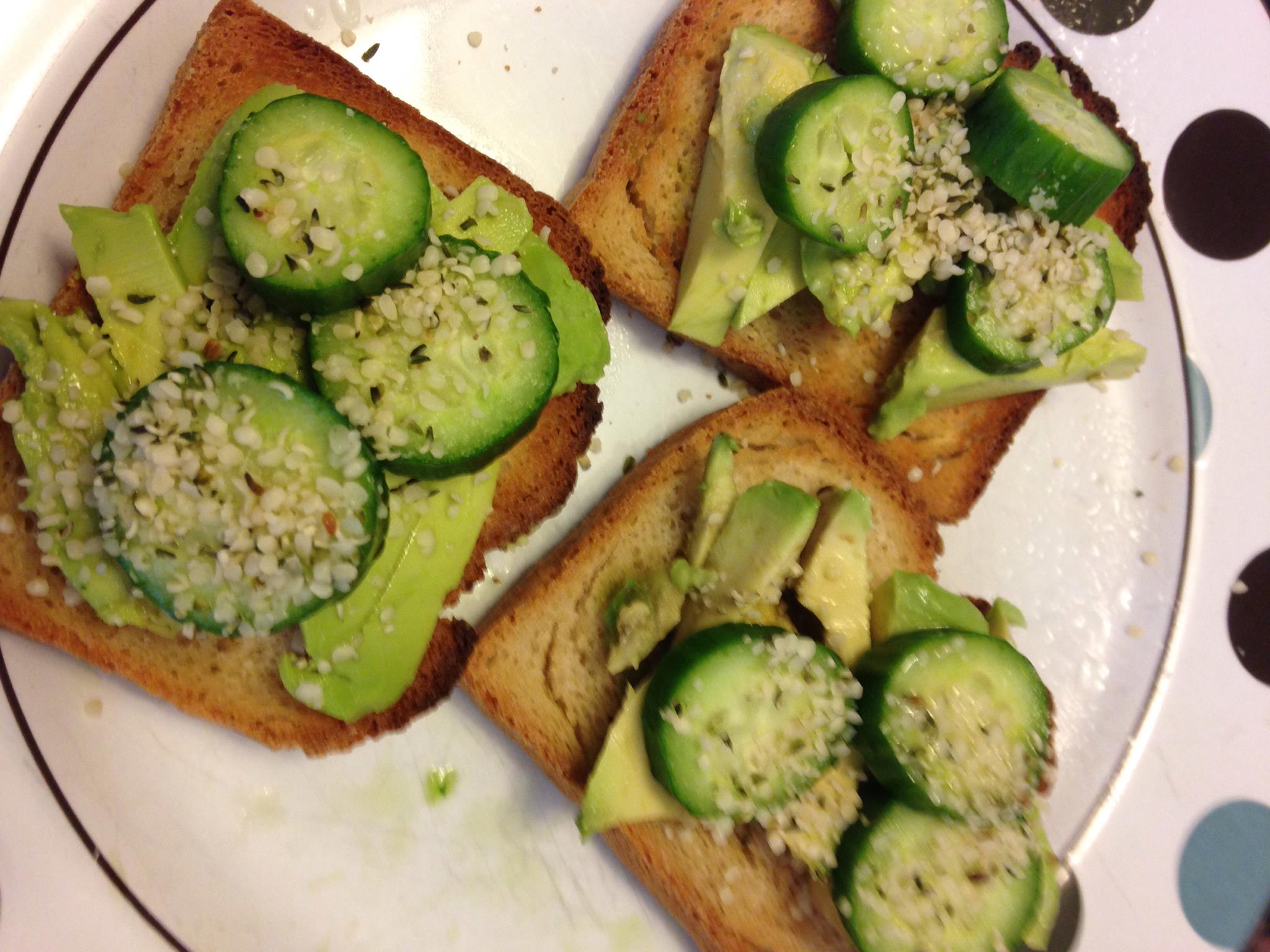 Avocado Toast is such a filling and nutritious breakfast or snack.
Pick your favourite good quality bread (I like sprouted varieties), smush some healthy, ripe avocado on it, and add some healthy toppings like tomato slices, cucumber, spinach, etc. and sprinkle with hemp hearts (I  always use Manitoba Harvest Hemp Hearts).
You can drizzle with lemon juice and a touch of sea salt and pepper as you like.
SHIFT LOADED TOAST!
What you need:
2 slices toast (Stonemill sprouted multigrain, Ezekiel, or Food for Life frozen gluten free – Rice Pecan)
1 avocado
½ tomato (avoiding nightshades? Substitute sliced cucumbers, carrots or spinach)
2 tbs hemp hearts
Sea salt to taste
What you do:
Toast bread.
Add sliced or mashed avocado to each slice.
Add sliced tomato or sliced cucumber to each slice.
Top each slice with 1 tbs hemp hearts
Sea salt to taste
Typically, toast is not seen as a complete breakfast. This version is. It is filling, and delicious, and offers energy delivery in the carbs in the toast and veggies, healthy, monounsaturated fat in the avocado, and protein in the hemp hearts. Did you know that 3 tbs of hemp hearts contains 10 grams of protein? By comparison, 1 large egg has 6 grams of protein.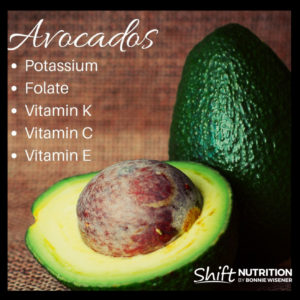 Fortify and enjoy today!
xo