SESAME BUCKWHEAT NOODLES WITH GRILLED VEGGIES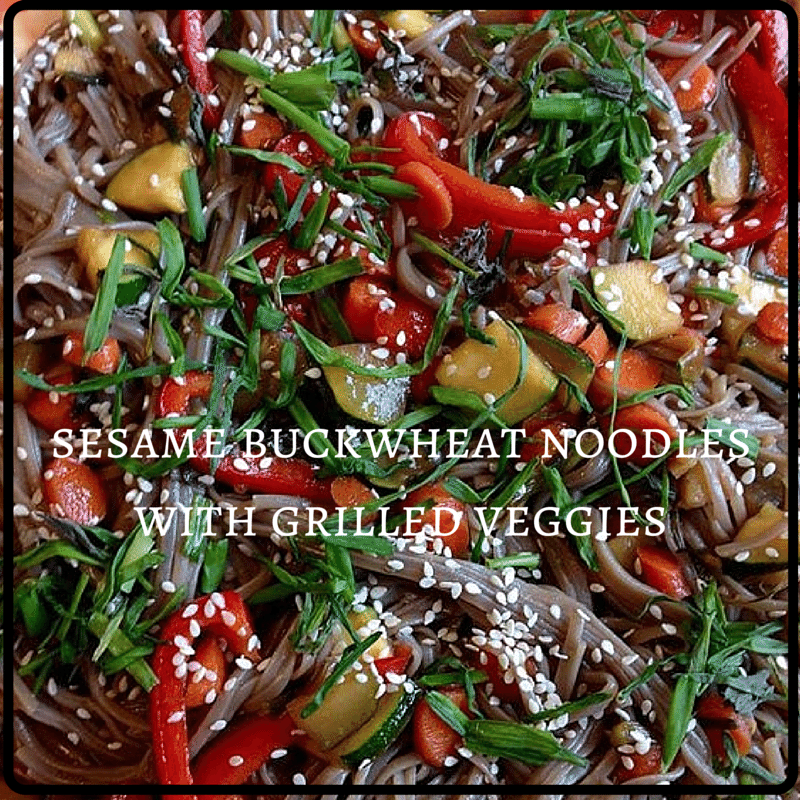 Dinner in a Snap!
Buckwheat is quickly becoming one of my favourite gluten free grains.  It's health benefits are numerous:
Improves Heart Health By Lowering Cholesterol and Blood Pressure Levels.
High Fiber Content Helps Improve Digestion.
Contains Disease-Fighting Antioxidants.
Doesn't Contain Gluten and Is Non-Allergenic.
Is a good source of magnesium, manganese, copper, and phosphorous.
Did you know that 1 cup of buckwheat has even more fiber than one cup of blueberries?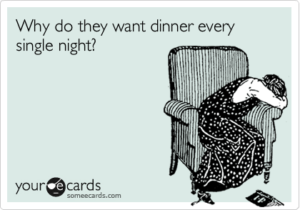 I don't know about you but some weekdays I get overwhelmed trying to figure out what to make my family for dinner. New ideas are sometimes sparse, time is tight, etc. This one dish meal is something that the whole family can enjoy – just switch out the veggies if you want to make sure to include your own family's favourites.
What you need:
1 package (250 g) buckwheat noodles (I like King Soba brand)
1 medium red pepper, diced
1/2 large onion, diced
1 cup spinach leaves, chopped
1 large carrot, sliced and chopped
1 cup brocolli stems (can add florets too if you prefer)
2 tbsp coconut oil
3 cloves garlic, chopped
1/4 cup coconut aminos (or Bragg's soy sauce or Tamari)
1 tbsp sesame oil
1 tsp dijon mustard
1-2 tbsp sesame seeds
Note: to make a weekday meal easier, wash and dice veggies the night before.
What you do:
Cook buckwheat noodles according to package directions.  When ready, drain with cold water, place back in pot, cover and set aside (not on heat).
Melt coconut oil in a medium saucepan on medium heat.  Add 1 teaspoon of chopped garlic, and heat together for 1 minute.
Add onions and gently sautee for 3-5 minutes until onions soften.
Add red pepper, carrots and broccoli. Sautee for 5 minutes, until vegetables soften slightly.
Add spinach and heat for 1 minute until softened.
In a small mixing bowl, mix together remaining chopped garlic, coconut aminos, sesame oil, and dijon mustard. Pour over veggies and mix. Turn off heat.
Pour veggies into the pot containing the buckwheat noodles and mix.
Add sesame seeds and stir. Ready to serve.
Takes approximately 30 minutes to prepare from start to finish.  Enjoy!
Eating healthy doesn't have to be complicated. Check out our ShiftShape 10 DAY ONLINE CLEANSE if you are interested in improved digestion, better energy, and better sleep.  The ShiftShape 10 DAY CLEANSE ONLINE Guide includes over 40 more delicious recipes.  Click here for more info: