Easy and Clean Salt and Pepper Chicken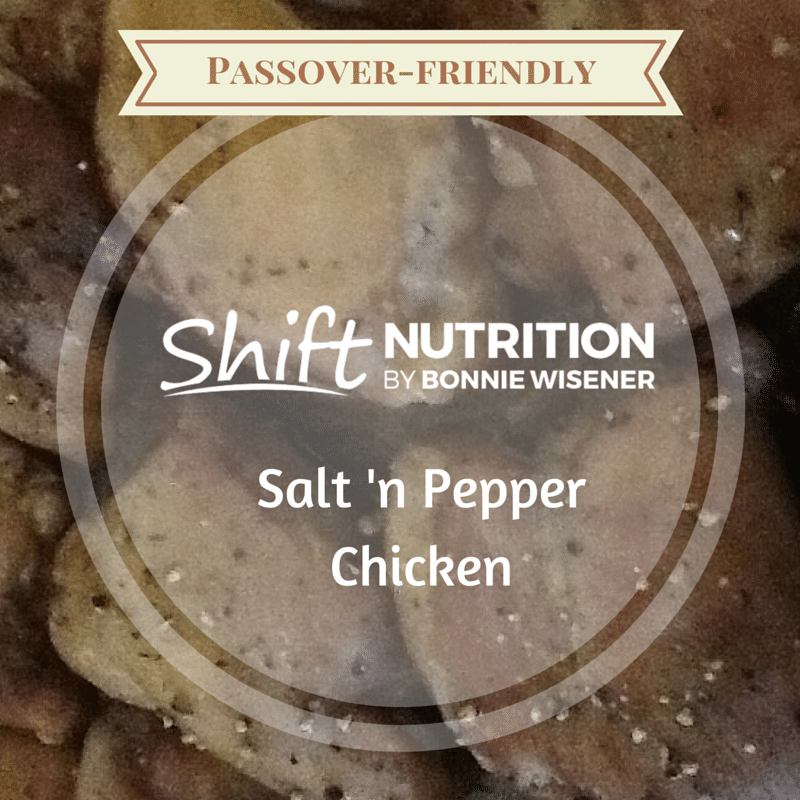 This is by far one of my favourite and easiest chicken recipes.  It checks off all the boxes.
cleanse-friendly
takes less than 5 minutes to prepare
great to prepare and keep in the fridge to throw on top of salads
family friendly (the kids will eat it)
takes less than 5 minutes to prepare (whoops, I said that already didn't I?)
What you need:
Package of 10 boneless, skinless, chicken thighs
1-2 tbsp Sea salt
1 – 2 tbsp black pepper Pepper
What you do:

Pre-heat oven to 400.
Place thighs on a baking sheet with tin foil or parchment.
Sprinkle with sea salt and pepper on both sides.
Bake for 50-60 minutes
These are easy, quick, and make a great addition to a meal, or can even be eaten from the fridge cold as an in-between meal snack.