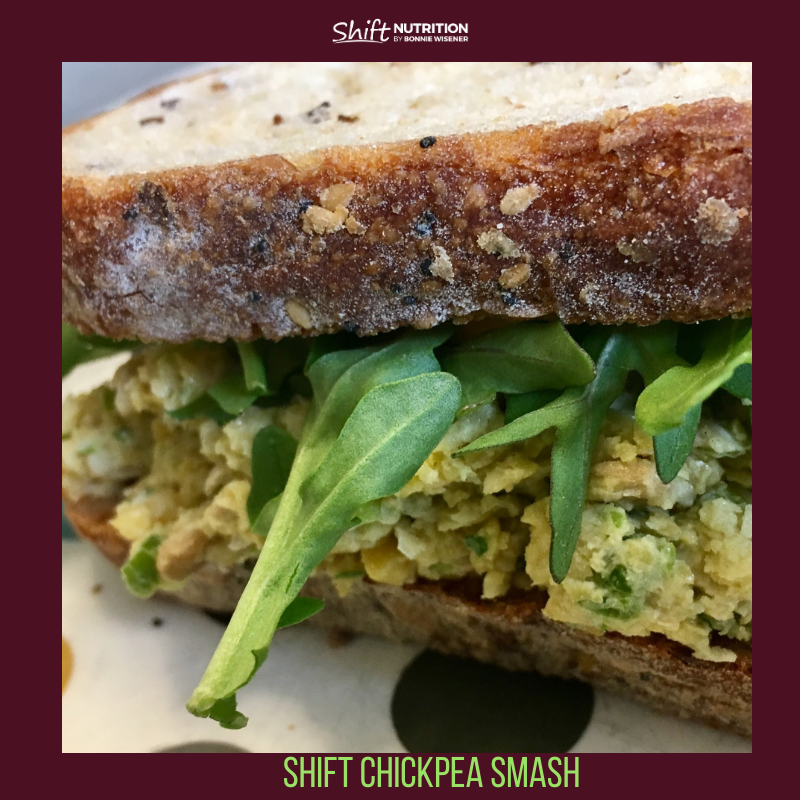 Spoiler Alert – I am not Vegan. I am not even vegetarian, though I try to infuse my diet with as many plant based foods as possible on a daily basis.
I also love variety, and am always looking at ways to increase the nutrient value in my foods. This CHICK PEA SMASH is like a vegan 'mock' tuna salad and is amazing in a sandwich, or you can plop it on top of a your favourite green salad.
Either way, it will provide you with 11 grams of protein, and an additional 6 grams of fibre, which is great for blood sugar balance.
Plus, it's scrumptious. It really is. Try it!
SHIFT CHICK PEA SMASH
What you need:
1 can chickpeas
½ cup sunflower seeds
3 green onions, chopped
¼ red onion
½ cup parsley chopped
2 tsp Dijon mustard
½ tsp garlic powder
2 tbsp vegan mayo
What you do:
Place all ingredients in food processor and blend until chopped, not pureed, on 'pulse' function.
Enjoy by the spoonful, between 2 slices of your favourite bread, or on top of a your favourite green salad.
xo