Strawberry Banana Chia Parfait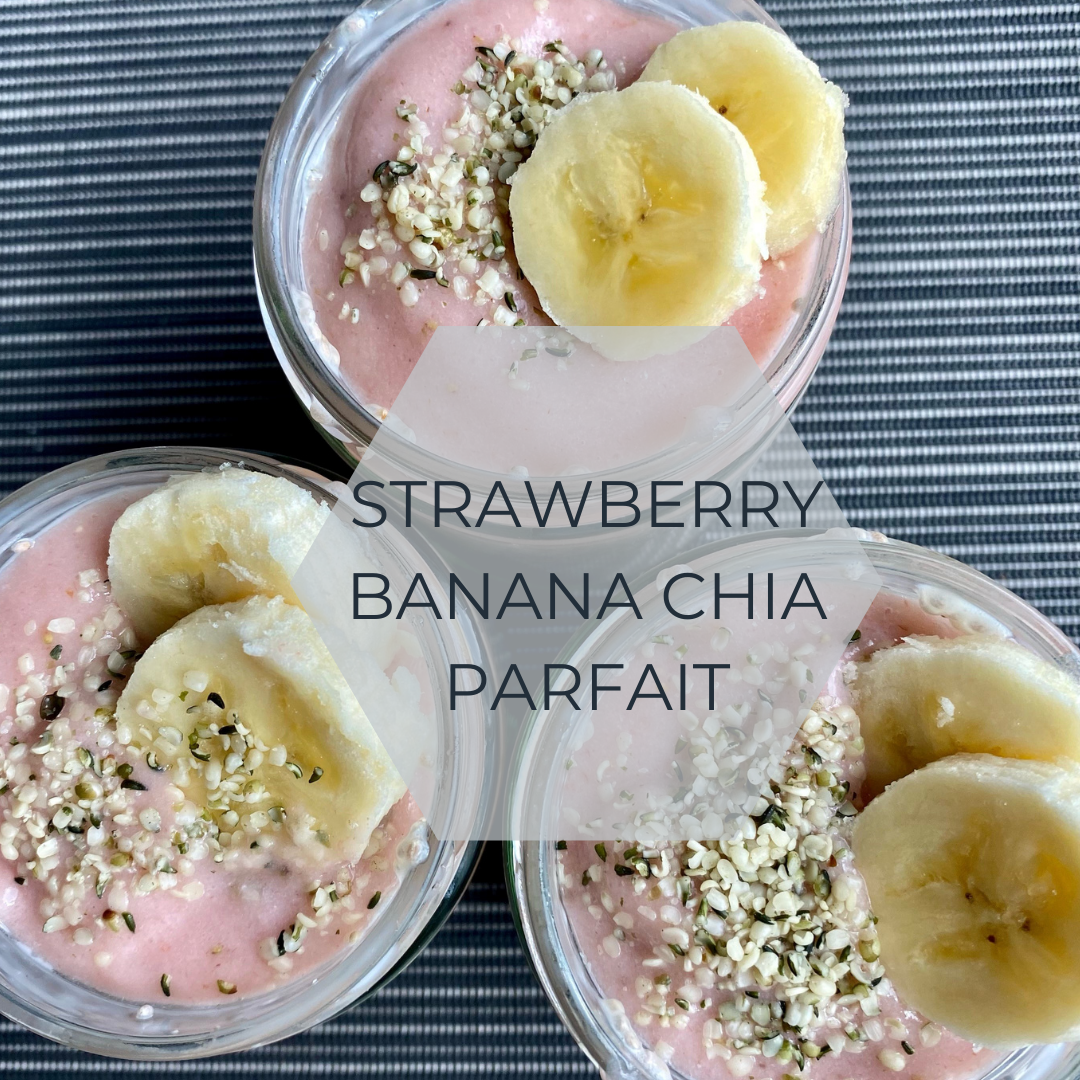 We are a house full of breakfast lovers. 4 out of 5 of us start our day with a yummy breakfast.
2 of us eat more or less the same breakfast every single day, and 2 of us switch it up often. Breakfast patterns. We all have them.
For the record, I strongly back starting your day with breakfast, and I do not recommend having the same meal every day.
Variety is the spice of life…PLUS having meal variety ensures that you are getting sufficient nourishment from different food 'groups' offering different vitamins and minerals.
This is a new recipe that just got added to our breakfast roster. Yum! It's like a combination of a chia pudding and a smoothie bowl in one and it is scrumptious!
What you need:
1/4 cup white chia seeds
2 1/2 cups milk of choice
2 tsp vanilla
6 tbsp plain coconut yogurt (or your choice of plain yogurt)
1 banana
6 strawberries
What you do:
Place chia seeds, mild and vanilla into a large bowl. Whisk until smooth.
Evenly divide and pour the mixture into 5 small lidded jars or containers. Cover each one with a lid and shake. Place jars or containers in fridge for 10 mins.
Place remaining ingredients into a high speed blender. Blend until smooth.
Remove jars or containers from fridge. Remove lids and spoon thick smoothie mixture into each jar to cover chia mixture.
Top with sliced banana.
Option to sprinkle some hemp hearts on top.
Serves 5. Keeps in fridge for up to 3 days. Fruit topping can be modified to suit your taste. Makes a great breakfast or a healthy snack!
Enjoy!