SHIFT YOUR PIZZA – GLUTEN FREE PIZZA 2 WAYS!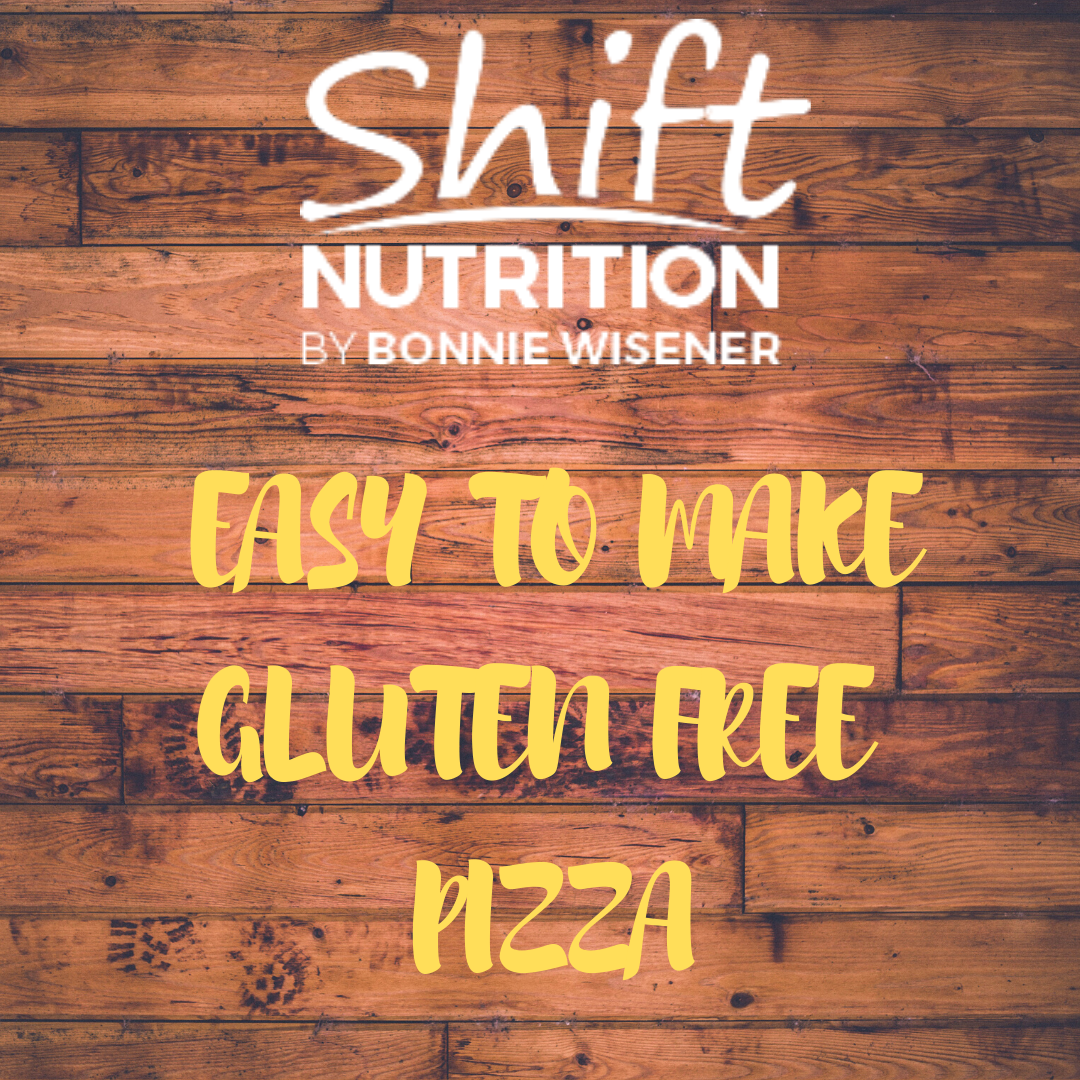 We are mad pizza lovers in this house. What can I say? If  I was stuck on a desert island and had access to only one food, pizza might be it.
Some of us eat restaurant pizza as is, with whole wheat crust, others among us are following gluten free diets and require a gluten free crust. While may restaurants are providing gluten free crusts as an order option, I think we can all agree that they are mostly hit or miss. Having said that, we do have our favourites.
Like everything else, I prefer a good homemade meal. Homemade pizza is a bit more of a mission than I like. I usually like the quickest, easiest and healthiest recipes. However, even though the prep on these is a bit more labour intensive, I promise you the end result is worth it.
These 2 recipes for gluten free pizza crusts are Shift-ed in the best possible way, with grain free, veggie full ingredients,  and have become our family's go to favourites.
I hope that you enjoy them too.
SHIFTED QUICK AND EASY CAULIFLOWER CRUST PIZZA
What you need:
1 medium cauliflower (about 3 cups when processed into rice-sized pieces)
1 cup almond flour ( to make nut free substitute chickpea flour your favourite grain flour)
1 tsp oregano
1 tsp thyme
sea salt and black pepper
3 eggs
1/3 cup shredded mozzarella cheese
What you do ( preheat oven to 400):
1. Place cauliflower in a food processor and process into rice-sized pieces.
2. Transfer cauliflower to a bowl and mix in almond flour and spices.
3. Beat eggs and stir into cauliflower mixture. Stir well.
4. Mix in cheese, if using.
5. Transfer mixture to a parchment-lined baking sheet. Use your hands to push and flatten the cauliflower dough until it is quite thin and flattened evenly.
6. Bake for about 25 to 30 minutes, until browned and a bit crispy.
7. Remove from oven. Add desired toppings, then return to oven for an additional 5 to 10 minutes, until cheese is bubbling, and ingredients are warm.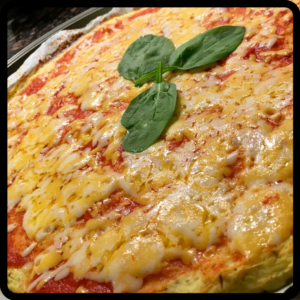 SHIFTED GRAIN FREE SPAGHETTI SQUASH PIZZA CRUST
What you need:
1 medium sized spaghetti squash, cooked in the oven, then shredded
2 eggs, beaten
1 tsp Italian seasoning
1/2 cup coconut  or almond flour
Your fave toppings
What you do ( preheat oven to 350):
1. Mix all ingredients together in a large bowl.
2. Line a pizza pan or baking sheet with parchment paper.
3. Spread mixture out onto pan shaped into a round pizza.
4. Place in oven and bake for 15 minutes or until edges are browned
5. Take pizza out of oven, and top with your favourite ingredients (cheese, sauce, veggies).
6. Place in oven to bake for another 10 minutes.
NOTE: The consistency is not totally crusty. You may need to eat with a knife and fork.
xo