ASIAN SESAME TUNA PATTIES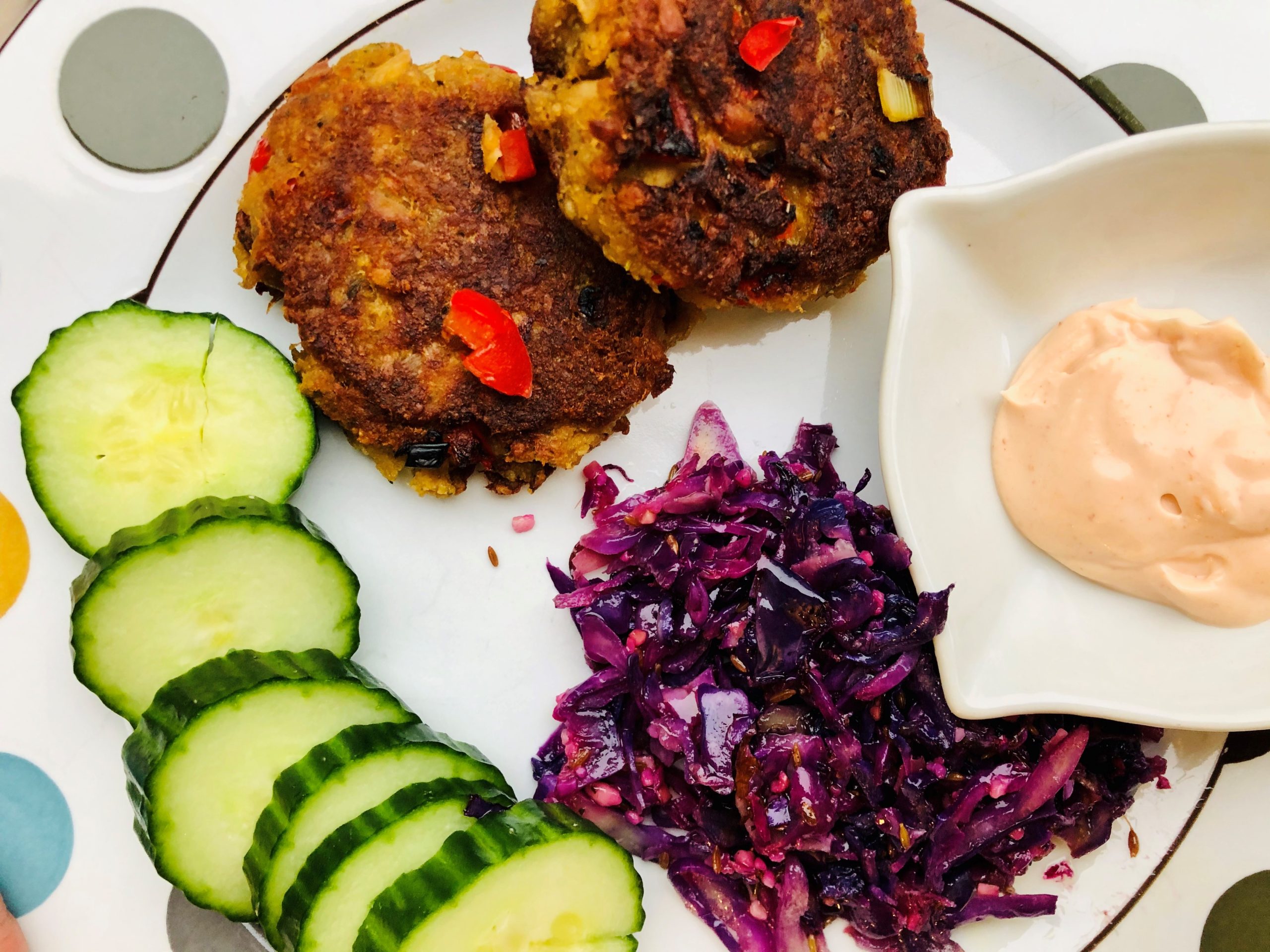 A few months ago, a friend shared a canned salmon hack that was delicious. I next to never eat canned salmon, as I prefer my salmon to be fresh and grilled or baked, but this hack really took it to the next level. It just simply added some sesame oil and tamari to the mixture and yummmmm…if you haven't tried it you should.
In the canned fish world, I am a tuna girl all the way. And sardines, but I know you won't follow me there, so…
Inspired by my friend's unusual flavourings, I was recently playing around and tried this blend of deliciousness. Growing up, my mother used to make salmon patties all the time. I think you will really like this easy, unique tasting dish that can be prepped ahead of time for and paired with a small salad for a delicious, nutritious lunch or dinner.
ASIAN SESAME TUNA PATTIES
What you need:
2 cans of tuna, drained (Brands I like – Raincoast, Clover Leaf white flaked, or Oceans white flaked from Costco)
1 egg
1/2 cup almond flour (or gluten free bread crumbs)
1 tsp minced garlic
1 tsp sesame oil
1 tsp mayonnaise
1 tbsp tamari
1/2 red or green bell pepper
1 green onion, sliced, just the green parts
salt and pepper to taste
1 – 2  tbsp Avocado oil for pan
What you do:
Place tuna in a large mixing bowl and break it up with a fork.
Add the egg and blend.
Add almond flour, mayonnaise, sesame oil, garlic, salt and pepper to bowl and stir to mix.
Add pepper and green onion and mix it in.
Take a 1/4 cup scoop and form into patties. Should make approx. 6 patties.
In a large non stick skillet, over medium heat add the avocado oil and spread evenly over the skillet.
Add the tuna patties and let them cook for approx. 4 minutes per side. Will become golden brown.
Gently remove from pan and place onto plate. You can add  some extra green onion or parsley on top for garnish.
Serve with side salad, grilled veggies  and dipping sauce. Excellent warm from pan or cold from fridge.
Dipping Sauce –
3 tbsp mayonnaise (I use Vegannaise brand)
1 tsp sriracha ( or more to your personal taste)
Blend
Enjoy
xo