Shifted Grain Free Granola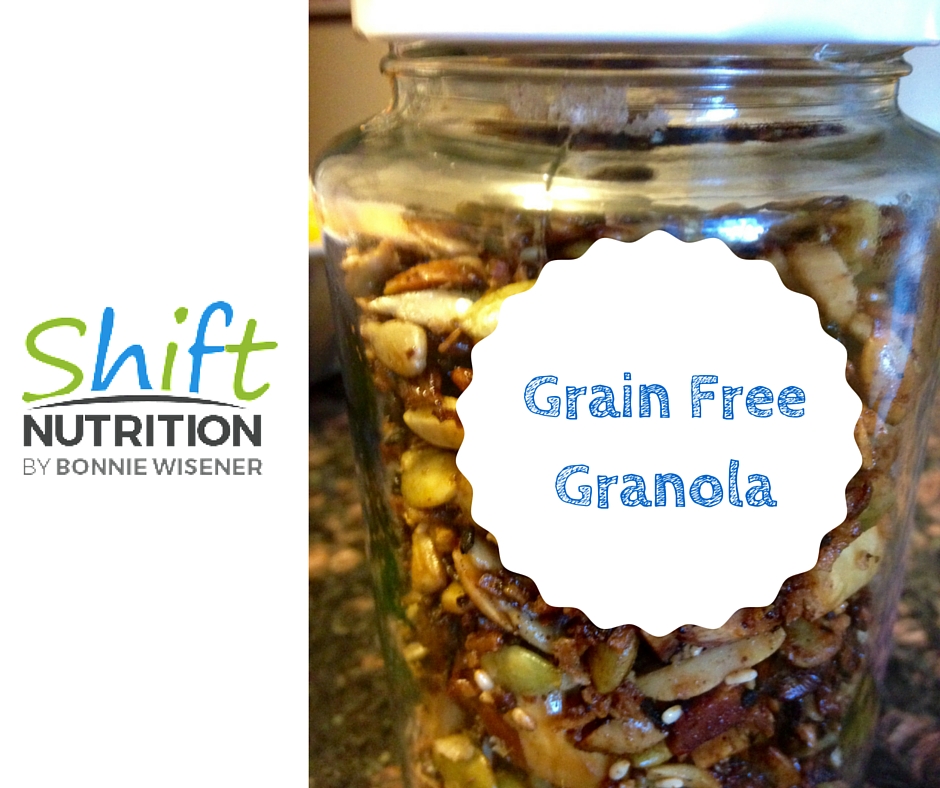 If you love the sweet and crunchy satisfaction of granola, but are trying to limit or remove the grains in your diet, then this recipe is for you (and me!).
SHIFTED Grain Free Granola
What you need:
1/2 cup slivered raw almonds
1/2 cup sunflower seeds
1/2 cup pumpkin seeds
1/2 cup slivered pecans, or walnuts, or hazelnuts, or cashews or brazil nuts (your choice)*
1/4 cup unsweetened coconut flakes
1/8 cup sesame seeds
2-3 tablespoons coconut butter, melted
2 tbsp raw honey
1 tsp cinnamon
1 tsp nutmeg
What you do:
 Preheat oven to 325
 Place all dry ingredients in a bowl. Add coconut butter and honey and blend well.
 Drop raw granola onto baking sheet and spread it out evenly.
Bake for 20 minutes. Check it at 10 minutes to make sure it is not burning.
Remove from oven and let it cool down.
Keep in a covered container for up to 3 weeks.
ENJOY!
xo