Did you know that the comedian Jerry Seinfeld has practiced meditation for the last 40 years? True story. If you are a Seinfeld fan, or even if you aren't, if you have ever heard him being interviewed (check out his interview on Howard Stern, and also a really excellent one with Alec Baldwin, on the podcast "Here's the Thing" <-<-<- LOVE!!! But I digress…
One thing that I always notice listening to Jerry Seinfeld when he is being interviewed is his unbelievable professionalism, sense of integrity, and complete sense of calm. This man knows EXACTLY who he is and what he wants his personal life to be all about. Interesting, and incredibly rare, especially for someone in his industry.  So, when he shared that the one thing he has done consistently for the last 40 years is practice TM (Transcedental Meditation), I was kind of fascinated.
I think I have shared here and certainly in my newsletters, how incredibly difficult I find meditation to be. I have tried and stopped incorporating this into my life so many times I have lost count. I am a weird combination of kinda 'chill' but also incredibly high-strung. The reason I keep trying is that I genuinely believe that we all need to find ways to mitigate the stress in our lives. It is not servicing our health. There is good stress, and there is bad stress. Our bodies are designed to kick into gear when we are in stress mode. What happens to our physiology in that 'mode' is supposed to be a temporary state. The way that our body adapts to stress was never intended to be a long term state of being. In fact, it's totally unhealthy to remain in 'stress mode' for lengthy periods of time. Yet, whether life circumstances have placed us there (illness, divorce, jobs, etc.) or chronic things like shuttling through a concrete jungle in traffic on the daily…has created a near constant state of stress response in us physiologically. It has an impact on our blood sugar, our cardiovascular and digestive health, and last but not least, our mental health.
So, what can we do about it?
We are not likely to move to a small town, and we really can't control things like our loved ones battling illnesses, or the fact that we are possibly dealing with raising kids and attending to elderly parents at the same time.  The only choice we actually have is to control how we manage our stressors.
There are deep breathing techniques.  Here is a rationale and instructions on why this helpful https://www.healthlinkbc.ca/health-topics/uz2255
Certainly, like Jerry Seinfeld and so many other people I know, you can try your hand at meditation. It is certainly a great strategy for busting through stress. If you want to give it a go, there are many free online apps to try. One that I like in particular, and often refer clients to is this one. https://www.stopbreathethink.com/
Practicing meditation is an excellent approach to optimizing your health and overall well-being. While I really hope to one day be more diligent and committed to it, there are also other very effective ways to reduce stress. As mentioned, the deep breathing technique once or twice a day is remarkable in it's simplicity. You can literally do it anywhere in a short amount of time. There are so many other ways to reduce your stress level too. I have compiled this list. Pick one or two that you think you would really enjoy and make some time for them. You will be one step closer to reducing your body's reaction to stress, which will help you in your weight loss efforts, in your energy levels, with your digestion and in your general sense of wellness.
JOURNALING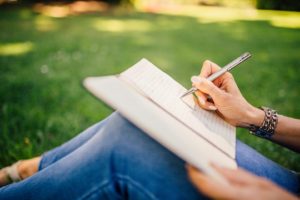 Spend some time every day writing out your thoughts to help to relieve stress. You can use journaling to list the things you are grateful for, this is known as gratitude journaling. You can use it as a 'brain dump' to get all of the ideas out of your head to soothe your mind.  Writing your thoughts down on paper can be incredibly soothing. The 'brain dump' can be especially helpful if you are having trouble falling or staying asleep.
READING
What? Reading? I know, in the era of scroll and swipe, and tv on demand, and netflix…reading…really?
I'm suggesting you read something that isn't a means to an end.  Don't read to learn, or to catch up on work-related research (MY nighttable for reference), read for pure pleasure. Escape into it.
COLOURING
Colouring? Am I serious? Yes, quite. Adult colouring books are all the rage. Detailed drawings, in various themes are widely available. Come on, don't you remember as a kid getting lost for hours in drawing and colouring?  Repeated movements and focusing on the art you're creating can help you clear your mind.
KNITTING OR CROCHETING
Knitting, crocheting or other yarn activities are a great way to de-stress. This is a skill that comes in all levels from beginner to advanced. You can choose a quick little rectangular scarf to make, or a detailed sweater. You can choose the pattern, size and yarn. Once you get into the flow of these skills, they are great to do when you're feeling stressed. Not only can they relax your mind to focus on your work, but you can end up warming yourself or others with the products you create. I took up knitting a few years back. I used to use it to occupy myself when we were on long road trips (my husband was driving, not me. 'don't knit and drive' lol).  I was never very good at it, but it was super relaxing.
GENTLE EXERCISE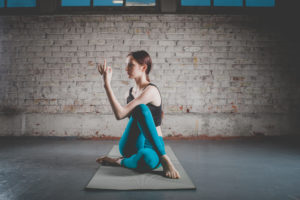 Gently moving your body is another great way to de-stress. Activities that are slower and less intensive are ideal.  Things like walking, yoga, stretching, Qi Kong, or Tai Chi can all be great ways to relax your mind and improve your strength and balance at the same time.
SLEEP IN OR TAKE A NAP
A common cause of increased stress hormones is lack of sleep. Too little sleep and too much stress go hand-in-hand. So, getting enough good quality sleep is important to help you break free from stress without having to meditate.
PAMPER YOURSELF SELF CARE
Maybe you love getting massages, or mani/pedi's? Maybe you love a long bath or lighting candles. Perhaps you can add your favourite relaxing music to the mix for a pampering evening? Spending some time to pamper yourself regularly is great for your mind, body and spirit. In fact, I should just call this one SELF-CARE. 'Pamper' sounds so indulgent. What I am talking about is necessary and important, and we do not do enough of it. It's a huge DE-STRESSOR.
SPEND TIME IN NATURE
You don't have to head away for vacation to relax in nature. While a calm beautiful beach or cabin in the woods may be amazing (yes, please!!!), you don't have to go that far. Even spending time on the grass at your local park or playground, or walking on a wooded trail in your neighbourhood can do the trick. Want some purpose or company to get you started? Ask a friend to join you and use it as some soul-feeding catch up time. Or, ask a neighbour or friend if you could borrow their dog for a walk. I am sure they would be thrilled, especially in winter months. Both of these concepts bring me to my next point, below…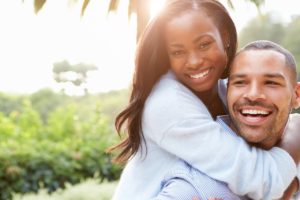 MAKE TIME FOR PEOPLE (OR ANIMALS) THAT YOU LOVE
It's so important to spend time with family, friends, and pets you love. Some of us are better at this than others. I have one very good friend who ALWAYS, ALWAYS, makes an effort to squeeze in time with me. She will drop by for 15 minutes within her daily to and fro just to catch up for a bit. I am endlessly grateful to her for this, and I also see that she's so smart about it. It grounds her and gives her pleasure too. New research is coming out about the health issues related to loneliness. Reach out and plan to hang out with your besties, or as suggested above, offer to take your neighbour's dog for a walk in the park.
Remember, your goal is to find ways to reduce the stress in your life. Whether you think you are highly stressed or not. Listen to your body. If your digestion is off, if you suffer from headaches, if you are moody and blue, often stress is the culprit.  Choose to STESS LESS. Whether you choose meditation or any of these other ideas, please find something that works for you, and make time to incorporate it into your daily life.
Do you have other ideas on how to relieve stress? I would love to hear about them.
xo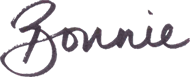 References:
http://www.precisionnutrition.com/getting-control-stress
http://www.healthline.com/nutrition/16-ways-relieve-stress-anxiety
https://www.health.harvard.edu/blog/the-power-and-prevalence-of-loneliness-2017011310977
https://nccih.nih.gov/health/stress/relaxation.htm
https://www.ncbi.nlm.nih.gov/pmc/articles/PMC3612440/