SHIFTSHAPE – LOSE WEIGHT FOR LIFE

MONDAY, APRIL 30 – JUNE 10, 2018
Are you ready to create a healthy and happy lifestyle that you love?
To start uncovering the best version of yourself?
To treat yourself the way you deserve to be treated?
The problem with most weight loss programs? They are not designed to make you feel amazing. Pre-set meal plans, mysterious 'superfoods', counting points and complicated rules leave you hungry, tired and confused. Then life throws you a curve ball (sick kids, or huge work deadline), it all goes out the window, and you feel like a failure.
But you're not.
These types of plans are unsustainable. They are the exact reason why 99% of people who lose weight on a "diet" gain it back within a year.
You are no different than my clients when they first come to see me. They learned how to lose weight easily and without deprivation, and you can too. It's all about creating positive change in your life. Adding the good stuff and making yourself a priority.
Just by deciding to take action, you are already making a move in a positive direction. You are making yourself accountable to your wellness and weight loss goals.
In this online edition of my popular ShiftShape Wellness and Weight Loss program, we will work together throughout your challenge, and learn how to create healthy habits. Habits that you can incorporate into your busy lifestyle, including feeding the kids, and eating out.
Every week for the entire 6 weeks, we will focus on a nutrition challenge. We will work together to create positive and sustainable changes that you can work into your daily routine, regardless of your situation.
We will spend 6 weeks building habits that you will be able to implement into your busy lifestyle, and that you can continue long after the challenge ends. No quick fixes or extreme diets, just sound nutrition advice and valuable information about what things, in addition to our food choices – can derail our weight loss efforts, such as stress and sleep habits.

During the ShiftShape Lose Weight For Life challenge,  we will focus on one transformational strategy each week such as:
  How to plan for LONG-TERM success – Simple, effective tips to save you TIME, CALORIES and MONEY, without feeling deprived.
 Why choosing the quality of food (not just the number of calories) is critical for weight loss
Eating to fuel your body – what ONE thing you may be doing unknowingly to sabotage your efforts, and how to easily fix it.
Since the ShiftShape Lose Weight For Life program is online, you can read through the information on your schedule, from the convenience of your home. 

So, are you ready to make yourself a priority? Are you ready to ditch short term, unsustainable diets and learn lifetime habits that will help you achieve your weight loss and wellness goals?
Here is what you will get:
GUIDANCE AND EDUCATION
Δ   6 Weekly Challenge emails designed to educate and motivate you throughout the Lose Weight For Life challenge, and help to get you on the right track. Each week we will focus on information and tips that will help you develop life-long healthy habits so that you can lose weight for life.
MEAL PLAN AND RECIPES
Δ   ShiftShape 'Lose Weight For Life' Clean Eating Meal plan and supporting recipes to help you get into the groove of nourishing yourself in a way that will provide you with the energy you will need for your busy life.
TRACKING RESOURCES
Δ  Templates and worksheets to make tracking and planning easy.
ACCOUNTABILITY AND CHECK-INS
Δ  Mandatory Weekly  accountability check-ins via email.
PLUS… REGISTER BEFORE MONDAY, APRIL 23rd and you WILL GET THESE AMAZING BONUSES for FREE
 (A $65 Value)
Δ   Delicious, Nutritious Recipe e-guide with even more amazing recipes for breakfast, lunch, dinner and side dishes (A $27 value)
Δ   A Grocery Shopping Guide to help you easily navigate healthy food choices at the store (A $19 value)
Δ   'Sensational Smoothies and Juices' recipe guide (A $19 Value)

This package is valued at over $525!
I am offering it as a 'beta test' for only $250 (+ hst).
 Participation will be limited.
Click the button below to reserve your spot today.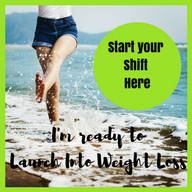 Here's what past participants are saying about the ShiftShape online weight loss programs:
"Bonnie's online program is the best I've ever done. Her program is easy to follow, includes the most delicious recipes, and incredible motivational support.  I highly recommend Bonnie to everyone".

Debbie M, Thornhill

"I followed Bonnie's online program last year. In 6 weeks, I was able to lose 15 lbs, and the lessons I learned are invaluable to me and my family. I will have them for life. The program helped me to understand how and why it was important to make some changes to our diet, and I have stayed true to that balance one year later, and have not gained back one pound. I also want to add that Bonnie did a great job at keeping me motivated from a distance. She seems to really care about the people she works with. Try it!"

Sandra P, Woodbridge

"I met Bonnie at a wellness expo about 3 years ago. At the time I could not manage the financial commitment of hiring a nutritionist. I called Bonnie in Spring 2017, and was ready to commit to working together. I had about 85 lbs of post pregnancy weight that I needed to lose. She suggested that I jump-start my weight loss by taking part in a new online program that she was just about to launch, and then we would see from there. I was so impressed with her consideration in trying to find an affordable option for me. I was a bit skeptical about whether I could work with a nutritionist online instead of in person. Throughout the entire 6 weeks, I felt like I was getting one-on-one service. Bonnie's dedication was inspiring. She is so passionate about sharing her information in an effort to help her clients live healthier lives. This program WAS a jump-start for me. During the 6 weeks, I lost over 30 lbs, and I have have since reached my goal weight. I cannot thank Bonnie enough for her support and the amazing plans and recipes. I did not feel like I was on a diet for one day throughout the last year. I feel amazing".

Stephanie, Newmarket
Reserve your spot for the  'beta test'  for only $250 (+ hst).
REGISTER BEFORE MONDAY, APRIL 23rd AND GET $65 IN BONUS VALUE!
 Participation will be limited.
Click the button below to reserve your spot today.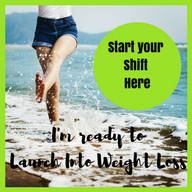 Let me introduce myself…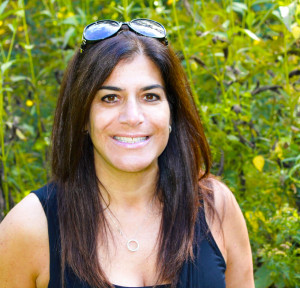 My name is Bonnie Wisener, and I'm a holistic nutritionist who helps people learn how to shift into healthy habits, enabling them to achieve optimal wellness.
I put this 6 week online program together to make EASY for people to get back on track with their health and weight loss goals.  I know how difficult it can be to try to make health and lifestyle changes on your own.
I'll be there to help you every step of the way.
I am really looking forward to working with you.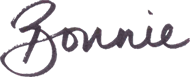 Bonnie Wisener, Registered Holistic Nutritionist
Mother. Game Changer. Business Owner. Spin Instructor.  Wannabe Surfer.