I get it, I know you've tried every diet in the book, read every good article you could, and you've had your fair share of ups and downs.

Now it's time to turn the tables and ditch the diet mentality.
The 7-Day Skinny Black Dress Challenge comes with everything you need to slip into your favorite dress without embarrassment or discomfort.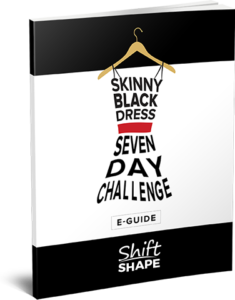 Skinny Black Dress Seven Day Challenge
Remember to click "Return to Merchant" once you have completed the checkout process!
I'm ready to get started!